NCIS Professional Writing and Translation Services is a directory of professional editors and translators who are also NCIS members.  Editors offer general manuscript critique, proofreading, and in-depth content editing, while featured translators specialize in academic texts. This paid service is available to the public and is offered to NCIS members at a discount as part of our membership benefits.  Please contact the service providers directly using the information below.
Professional Writing Services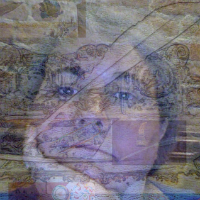 Services: Developmental editing, copy editing, proofreading
Specialties: Academic/scholarly articles and books, book reviews, newsletters, fiction, poetry, memoir, essays, web content, and academic and non-academic non-fiction
Subject areas include (but are not limited to): the humanities, especially history and literary studies
I offer significant developmental and copy editing to academic and creative authors. I have worked as an editor, proofreader, and writing tutor since my first job as a free-lancer for the academic Berg Publishers, Inc. of Rhode Island over twenty-five years ago.  I regularly help scholars in the throes of dissertation writing and article preparation recover and sharpen their essential points of argument and trim extraneous material. My goal is always to help authors produce their best, most readable works.  I have extensive editing experience in a myriad of contexts.  I was the Book Review Editorial Assistant for the academic journal English Language Notes for several years, and have edited newsletters for Brown University's Sarah Doyle Women's Center, the Boulder Writers Alliance, and the National Coalition of Independent Scholars. I was the proofreader for A Blackbird Sings, a book of small stones poetry edited by Fiona Robyn and Kaspalita (Malvern, England: Woodsmoke Press, 2012) and was part of the editing team for [insert title here,], an extensive legal text on federal rules of evidence by Christopher B. Mueller.  Discounted rate for NCIS members.
==========================================================
Piri Halasz, Ph.D.
All Star Editorial Services
Allstareditorialservices.com
Aes100@earthlink.net
Specialties: Essays, articles, letters, proposals, memos, etc.
Services: Editing, revising, reordering and/or proofreading
Subject matter: Humanities, social sciences, physical sciences
With a Ph.D. in art history and an extensive publication record in both popular and scholarly publications on a variety of subjects, I have two background areas of expertise to draw upon: the academic and the journalistic. This enables me combine scholarly detachment and attention to detail with the ability to pull together key ideas and arguments, organizing projected publications into smoothly flowing wholes.   My technique is not to take over a manuscript and edit it myself, but rather to work back and forth with the author so that s/he retains full command of -- and sense of identification with -- the finished work. Discounted rates for NCIS members.
==========================================================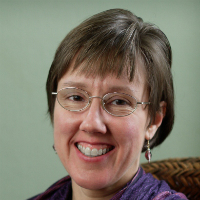 Services: Proofreading, line editing, content editing, publicity
Specialties: Annual reports, book manuscripts, book proposals, case studies, e-newsletters, traditional newsletters, fundraising letters, grants, letters and memos, media kits, news releases, web copy
Subject areas include (but are not limited to): arts, education, health, history, human and social services
As the owner of HarpWorks Writing Services, I offer writing, editing, grant writing, publicity, and research services to the commercial and nonprofit sectors, as well as to individuals. Holding a bachelor's in English and a master's in U.S. History, I have more than 25 years of professional writing experience in journalism, public relations, arts administration, creative writing, and education, and advanced training in research and oral history interviewing. In addition to offering a wide variety of writing services, HarpWorks also offers proofreading, line editing, and content editing, and works with clients to determine the sort of editing (proofreading, line, or content) best suited to the document, from news releases to full-length manuscripts.

Services: Line editing, copy editing, substantitive editing, revising, rewriting, ghost writing
Specialties: scholarly books and essays, reference works, text books, general and literary non-fiction, fiction
Subject areas include (but are not limited to): humanities, social sciences, physical sciences
Translation service languages: English and German
I am a free-lance editor and translator, who has worked for a great number of publishing companies, including: Ballantine, Doubleday, Harvard University Press, Knopf, Macmillan, Pantheon, and many others.  Among the many works I have edited are Simone Weil and the Politics of Self-Denial by Athanasios Moulakis, and A Journey Book by Arnon Tair.  I have also collaborated with Professor Corngold on the translations of Selected Stories by Franz Kafka and The Sufferings of Young Werther by Goethe.  I work directly with authors, preparing their manuscripts for submission to publishers or agents.  My editorial consultation runs the gamut from simple advice, with examples of improvements the author can make, to helping authors with restructuring, plotting, and research as appropriate.  Attention is also paid to fine-tuning in all respects.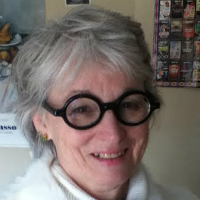 I offer consulting on art history manuscripts, especially on American art of the 1930s, intended for books, journal articles, and exhibition catalogues.  Ph.D. University of Kansas (Art History, 1983).  Drake University 1976-94; curatorial staff of Des Moines Art Center (1991-94; 1998-2000); guest curator for University Museums of Iowa State University (2000 to present).  Major publications: Alexandre Hogue: Nature's Forms/Nature's Forces (1983); Grant Wood's Main Street: Art, Literature, and the American Midwest (2004); When Tillage Begins, Other Arts Follow: Grant Wood and Christian Petersen Murals (2006); All the Evils...Christian Petersen and the Art of War (2009)
==========================================================
Professional Translation and Writing Services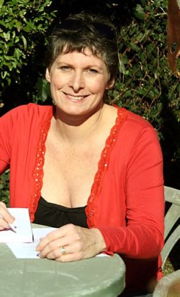 Services: Copy editing, proofreading, translating
Specialties: journal articles, theses, CVs, books, book proposals, job and grant applications
Subject areas include (but are not limited to): humanities, social sciences, physical sciences
Translation service languages: English, French
I provide copy editing, proofreading and translation (FR-EN) of journal articles, theses, CVs, book proposals, and job and grant applications. British-born and now living in France, I teach courses in the Translation and Translation Studies cursus of Aix-Marseille University (France) and work on manuscripts in a wide range of disciplines. My translations of papers in musicology, social sciences, linguistics, religion and nuclear science have been published in leading academic journals, and my published copy editing and proofreading work work has included Villa-Lobos, the Music: An Analysis of His Style by L.M. Peppercorn, transl. Stefan de Haan (London: Kahn & Averill, 1991) and 16C-19C French archival material published in the six-book series Convents in Exile 1600-1800, ed. C. Bowden (Pickering & Chatto, 2013). My loyal clients include doctorands, adjuncts and faculty members from universities across Europe and the U.S. Discounted rate for NCIS members.
==========================================================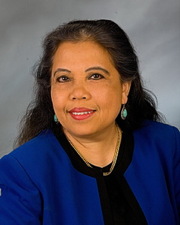 Services: Editing, proofreading, translating
Specialties: all types of fiction and non-fiction works
Subject areas include (but are not limited to): humanities, social sciences
Translation service languages: English, Indonesian, Javanese, Malay
I am a professional writer, editor, proofreader, and translator, with over 20 years of experience working in international journalism. With an educational background in English literature and American Studies, I specialize in the humanities and social sciences. My loyal clients include the National Geographic Society, law firms, and national organizations and companies.
Disclaimer: Professional Writing & Translation Services
These postings of services offered are an accommodation only to members of NCIS as a benefit of membership. NCIS does not control the information contained in these postings and is not responsible for any information provided by these postings. All data and information are provided "as is" without warranty of any kind. NCIS does not endorse or recommend, in whole or in part, any product or service offered or promoted by any individual or business entity and expressly disclaims all liability for all transactions and agreements arising from these postings.