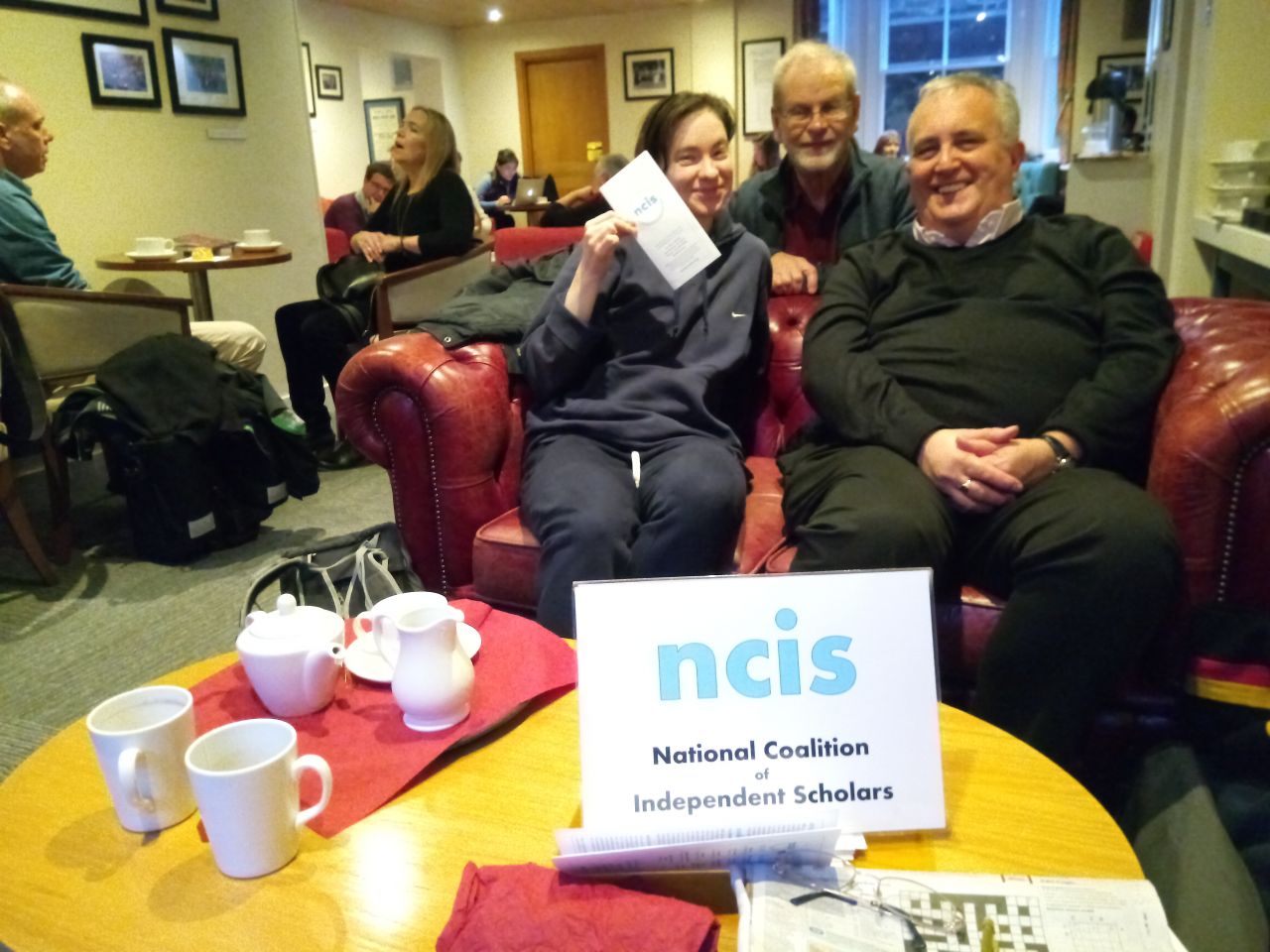 Thursday, February 6, 2020 - 16:53
Forum for Independent Research Endeavours
Welcome to the
FORUM FOR INDEPENDENT RESEARCH ENDEAVOURS - UK
(FIRE-UK)
Affiliated to the National Coalition of Independent Scholars (NCIS)
fireuk@ncis.org
STEERING COMMITTEE
Dr Amanda Haste (Devon)
Dr Hannah Pethen Barrett (Essex)
Dr Graham Wilson (Oxfordshire)
NCIS REPRESENTATIVE 
                                                                                                                                                                                                                                                    Dr Linda Baines (Oxfordshire)
Are you an an independent researcher based in the UK? Then we'd love to make contact with you! We're here to support the growing community of independent researchers in the UK, which includes postgraduate students, hourly-paid lecturers and emeritus professors, i.e. without a tenured academic post or secure affiliation.
PROGRAMME OF EVENTS 2022
TBC. All FIRE-UK events are currently held online and last for approximately 1.5 hours.  Events will be free of charge.  We will circulate a Zoom link/invitation to those who register to attend 48 hours before each event.
You are also welcome to attend NCIS events - check out the Resources page at https://www.ncis.org/resources-independent-scholars.
To attend a FIRE-UK event please email Linda.baines@ncis.org
FIRE-UK is a formally constituted affiliated Partner Group of the National Coalition of Independent Scholars (NCIS), a not-for-profit organization founded in 1989 which offers a professional affiliation, support and community to researchers outside the walls of academia. Although incorporated in the United States, NCIS members and activities extend worldwide and across all disciplines. NCIS is part of an enthusiastic international movement of lifelong learners, inquisitive travellers and serious scholarly practitioners. NCIS members support one other in overcoming the isolation related to their lack of institutional support, thus enabling them to make significant contributions in their disciplines.
 
NCIS offers:
- Easier access to research libraries, institutions, special collections and archives.
- Access to grants and subsidies available to members and NCIS-affiliated groups.
- Specific services for the independent scholar according to their needs.
As a Partner Group affiliated to NCIS, we are open to suggestions from our members. Activities may include: 
- informal regional meet-ups
- physical research days
- virtual research seminars
- virtual discipline-based groups
==================================================
ARCHIVED EVENTS
2021
FIRE-UK Alternative Conference I   Sunday 10 January 2021 
QuickFIRE Conference                       Wednesday 24 March 2021 
FIRE-UK Networking Event               Thursday 10 June 2021 
2020
Meeting the challenges of independent research     17 Nov 2020
Networking and Feedback I Saturday                      24 October 2020
ON-LINE SEMINAR "Publishing your thesis."     8 July 2020
ON-LINE MEET-UP                                               8 June 2020
ON-LINE MEET-UP                                               19 May  2020
ON-LINE MEET-UP                                                24 April  2020  
2019
MEET-UP     11 Dec    Clifton, BRISTOL
MEET-UP       6 Dec    Dept Continuing Education, Oxford University, OXFORD
MEET-UP       4 Dec    British Library, London