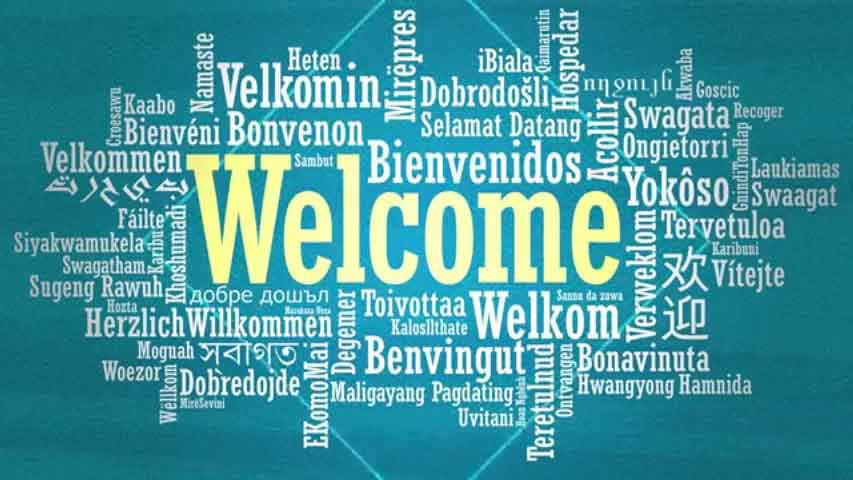 We are delighted to introduce you to no fewer than sixteen scholars recently admitted to membership of NCIS. They hail from the USA, Canada, England and Australia. Welcome all!
Dr. Kay Thwe Kyaw (USA) is a current doctoral student in Public Health at SUNY Downstate Health Sciences University. She holds a Master of Public Health from the University of Toledo and a Medical Degree from the University of Medicine (I), Yangon. Her research includes work as a co-investigator exploring the interrelationship between dementia and physical frailty among the elderly. Additional research includes evaluations of older adults with dementia, and neuropsychiatric testing of older adults. As a Physician with clinical experiences elderly care, her passion involves the connection of art, medicine, and public health to serve aging populations. 
Dr. Arit Udoh (ENGLAND) is affiliated with the International Pharmaceutical Federation and the College of Medical and Dental Sciences at the University of Birmingham. Her research focuses on health service evaluation and workforce development. She has published research in journals such as Research in Social and Administrative Pharmacy, Pharmacy Education, Tropical Medicine & International Health, International Journal of Pharmacy Practice, and the Journal of pharmaceutical policy and practice.
Deanna Hutchings (CANADA) is a registered nurse focusing on end of life care with a masters in nursing from the University of Victoria. She received the University's 2011 Alumni Award of Excellence. Her research spans over 20 years and has been published in journals such as Palliative Medicine, Journal of Palliative Care, and the American Journal of Hospice and Palliative Medicine.
 
Joseph Robert Daleiden (USA) holds a master's degree in public administration from UNC Chapel Hill and has published work in Policing: An International Journal of Police Strategies and Management. Daleiden's research focuses on the social, political, and economic relationships of liberty, security, and social order. His current projects include an analysis of democratic policing as it relates to American political science.
Carl Lee Tolbert (USA) holds a PhD in Organizational Leadership from Columbia International University as well as degrees in space studies and engineering from the American Military University and Pacific Western University, respectively. Mr. Tolbert's research focuses on the applications of organizational leadership in industrial distribution contexts. In particular, he explores the novelty of non-linear aspects of industrial settings in academic literature.
Deniz Martinez (USA) holds a master's in art history and visual culture from Lindenwood University as well as a master's in Environmental Policy and Management from the American Public University. Martinez's has submitted several entries to the Cornell Lab of Ornithology.
Dr. Keren Epstein-Gilboa (CANADA) holds a PhD in Developmental Psychology and Education and a master's in education both from the University of Toronto. Her most recent publications are in academic outlets such as the Journal of Human Lactation and the Journal of Perinatal Education. Esptein-Gilboa also has published several chapters as part of edited volumes with her most recent co-authored work being published in the edited volume: Casebook of Traumatic Injury Prevention.
Dr. Isabela Morales (USA) holds a PhD in history from Princeton University. Morales currerntly serves as the Education and Exhibits Manager for the Stoutsburg Sourland African American Museum in New Jersey. Her recent monograph entitled, Happy Dreams of Liberty: An American Family in Slavery and Freedom, was published by Oxford University Press in 2022 and was awarded the 2023 Shapiro Book Prize from the Huntington Library.
Dr. Ayayi Claude Ahyi (USA) holds a PhD in Electrical Engineering from the Lille 1 University of Science and Technology. He currently serves as an Associate Research Professor at Auburn University in the Department of Physics. His most recent publication can be found in the Solid-State Electronics. Dr. Ahyi has over 100 conference presentations and peer-reviewed publications in his nearly 30 year research career.
Dr. Christine de Matos (AUSTRALIA) holds a PhD in History from the University of Western Sydney. Her research has been published in academic outlets such as Urban History, the Journal of Contemporary History, and the Australian Journal of Politics and History. de Matos's most recently served as the Associate Dean for Research at the University of Notre Dame Australia. She currently has works under review in two history journals.
Dr. Keigi Fujiwara (USA) holds a PhD in biology from the University of Pennsylvania and has published over 130 academic articles as part of a teaching career that spans over 50 years. Fujiwara retired from the Department of Cardiology at the University of Texas MD Anderson Cancer Center. Fujiwara's most recent works can be found in the International Journal of Molecular Science and Frontiers in Cardiovascular Medicine.
Bradley Shingleton (USA) holds a JD from Duke university as well as a masters in theological studies from Harvard's Divinity School. Shingleton's research explores issues around ethnics and religion, with his most resent publications appearing in academic outlets such as Studies in Christian Ethics and the Journal of Religious Ethics.
Dr. Hélène Maloigne (ENGLAND) holds a PhD in History from University College London as well as master's degrees in Museum Studies and Near Eastern Archaeology and Art History from UCL and the University of Bern, respectively. Maloigne currently serves as the Assistant Editor of the Bulletin for the History of Archaeology and the Objects Registrar for excavatiosn in Tell Atchana/Alalakh Turkey. Her most recent research can be found in Anatolica and was published in 2022. It explores the archaeological patronage of John Garstang's work at Sirkeli Höyük'.
Dr. Bernard Haggerty (CANADA) holds a PhD in Law from the University of British Columbia, a master's in environmental and resource law from the University of Utah and a JD from Howard University. His research as been published in legal journals such as Land, Resources, and Environmental Law and the Howard Law Journal. Currently, Haggerty serves as the Executive Secretary and Hearing Examiner for the Wyoming Medical Commission.
Hadassah Danit O'Reilly (CANADA) holds a master's in Holocaust Studies from the University of Haifa and a master's in education from Queen's University. O'Reilly's research explores trauma as it relates to the Jewish experience in World War II, mainly the Holocaust. Leveraging interdisciplinary approaches she applies the arts to her research work with the goal of demystifying the intricacies of research and art to improve the general public's understanding of the Holocaust and its genocide. O'Reilly's additional research interests include the study of hate and anti-Semitism.
Linda Eneix (USA) is the President and CEO of the OTS Foundation for Neolithic Studies since 1993.  Eneix's long career in international cultural tourism gave her a unique worldview while it honed her ability to share complex specialized information at the level of the public. She has authored several monographs with her most recent being Welcome to the Stone Age a 2023 publication that focuses on providing an overview of ancient human living. In addition to her research, Eneix was acknowledge by the Global Listening Centre as one of the Top 25 Outstanding Women Listeners in the World for 2021.  
Dr. Laura Moran (USA) holds a PhD in Anthropology from the University of Queensland. Her most recent monograph entitled, Belonging and Becoming in a Multicultural World: Refugee Youth and the Pursuit of Identity, consists of exploring the intricacies of identity among refugee youth and was published by Rutgers University Press in 2020. Moran's additional works can be found in the Journal of Intercultural Studies and the Journal of Ethnic and Racial Studies. She is currently the Refugee Project Director for Stone Soup, a literary magazine for children. 
Dr. Becky Nicolaides (USA) holds a PhD in American History from Columbia University and is currently an Affiliated Research Scholar at the Huntington-USC Institute on California and the West. Nicolaides's research can also be found in academic outlets such as California History, the Journal of American Ethnic History, and the Journal of Urban History. Her work is also published in major outlets such as the Los Angeles Times, the New York Times, and the Washington Post. Her forthcoming monograph entitled, The New Suburbia: Life in L.A. Suburbs Since 1945, explores the history of the post-war suburbs in Los Angeles.
Dr. Nicholas Rowe (ENGLAND) holds a PhD in Adult Education from the University of Lapland. He is a dual fellow of the UK Higher Education Academy and the Society for Education and Training. As a trans-disciplinary educationalist his research interests explore the scientific communication and academic/doctoral development. Rowe has authored and co-authored over 40 academic publications with his most recent research published in the British Journal of Medicine and a monograph entitled The Realities of Completing a PhD - How to Plan for Success published through Routledge in 2021.