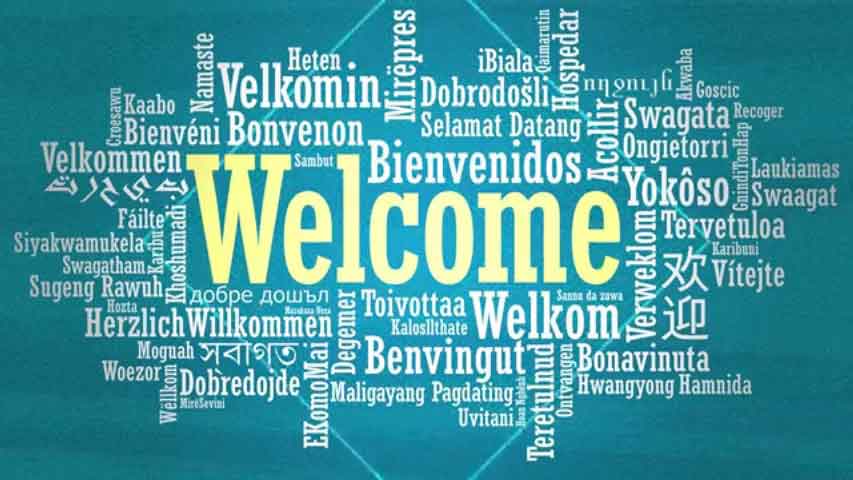 A warm NCIS welcome to 6 new Full members and 3 new Associate members admitted in July/August.
 
FULL MEMBERS
 
Dr. Marcia Uddoh, MD (candidate), PhD, MPH, MS, MSW (USA) is a medical researcher specializing in neurology. Dr. Uddoh is a fellow of the American Institute of Stress (AIS) and a contributing editor to the stress magazine, Contentment. In 2018 the prestigious integrative medicine research program with Dr. Andrew Weil at the University of Arizona School of Medicine accepted Dr. Uddoh as a research intern. She researched holistic approaches to stress management and advanced her stress model utilizing images and visualization. Her company Stress Vitals Institute LLC, incorporates heart rate variability (HRV) and biofeedback into her research, focusing on dementia, stroke, and brain injury, and low-income populations focusing on the social determinants of health (SODH). Dr. Uddoh's methodology is faith-based to promote a purpose-filled life.
Dr. Uwe Müller (AUSTRIA) obtained a PhD from Martin Luther University in Organic Chemistry. His current position is with Wood Kplus, a research institute exploring wood and wood-related renewable resources, as a key researcher. Dr. Müller's publication history spans over 30 years with him co-authoring over 100 peer-reviewed articles and conference papers. His research interests include quantum physics and pure mathematics (algebraic geometry, number theory). Dr.  Müller's most recent publication can be found in the Handbook for Thermoset Plastics where, with his co-authors, he wrote a chapter on cross-linked thermoplastics.
Dr. Laura Macaluso (USA) obtained her PhD in Cultural and Historic Preservation from Salve Regina University as well as a Masters in Fine Arts in Creative writing from Fairleigh Dickinson University and a Masters in Italian Renaissance Art from Syracuse University. Dr. Macaluso works as a cultural heritage specialist. Her publications include articles in peer-reviewed journals such as History, Panorama, and Collections in addition to a wide breadth of publications in magazines and newspapers. Her work also includes several monographs, the most recent being A History Lover's Guide to Alexandria and South Fairfax County.  
Dr. Naji Abi-Hashem (USA) received a Masters and PhD in Clinical Psychology from the Rosemead Graduate School of Psychology at Biola University in California, as well as a Masters in Divinity in Pastoral & Cultural Studies from Golden Gate Theological Seminary. Dr. Abi-Hashem works as independent researcher, consulting, lecturing, and patient counselling. He is currently affiliated with Baylor University as a Non-Resident Scholar. His most recent publication, entitled "Resiliency and Culture: An Interdisciplinary Approach," was published in the Journal of Psychology and Pedagogics in 2020. 
Dr. Kathleen Vacek (USA) holds a PhD in English Composition & Teaching English to Speakers of Other Languages (TESOL) from Indiana University of Pennsylvania. She has taught first-year composition, qualitative research methods, and courses for teachers of English language learners. She also led a university writing center for four years, where she coached students and faculty writers, mentored a staff of writing consultants, and provided university-wide writing development programs. Through her private consulting practice, Dr. Vacek offers coaching, editing, and personalized instruction to graduate students, faculty, and independent scholars. Her research on academic literacy practices explores experiences of doctoral students and of academic women.
Dr. Naomi Lawson Jacobs (UK) is an interdisciplinary researcher in disability studies and sociology of religion. Their PhD, completed in 2019 at School of Oriental and African Studies (SOAS), University of London, was one of the first sociological studies to investigate the experiences of disabled Christians in churches. Since then Dr. Jacobs has co-written a general book based on their PhD research, titled At the Gates: Disability, Justice and the Churches. Alongside academic publications, they write on disability, society and churches for the Christian and national media, and speak at seminars and conferences. Dr. Jacobs also works as a disability equality trainer and a researcher in the non-profit sector.
 
ASSOCIATE MEMBERS 
 
Dr. Vishwanath Hebbi (UK) completed his PhD from the Indian Institute of Technology Delhi, India. He has previously worked with Biocon Ltd, India and USV Pvt. Ltd. on downstream development, tech transfer and scale-up of biosimilars. He has published more than ten research papers in peer reviewed journals. He has also published a book chapter in Springer Protocols. He is a part time independent researcher currently working on analysis of multi-omics data from databases for getting meaningful insights on various diseases and treatments. He is currently working as lead scientist at Lonza, UK.
Dr. Valerie Evans Tyldesley (USA) obtained a bachelor's degree in Psychology from Wayne State University. She earned a master's degree in Disability Studies and a Ph.D. in the Social and Philosophical Foundations of Education from the University of Toledo. Her dissertation focused on the advancement of a liberatory feminist peace pedagogical methodology that integrates Masculinities Studies, Peace Education, feminist scholarship, and Human Rights Education. She is currently a developing human trafficking scholar in the Global Association of Human Trafficking Scholars (GAHTS) at the University of Toledo, and she is earning a Certificate in Catholic Theology at the Sacred Heart Major Seminary.
Jameelah Howard (USA) is the Head Teacher and Assistant Director of the Three Stages Learning center. She is also the primary researcher for the Urban Flower Project, which is an organization focused on exploring early childhood education. Ms. Howard earned an Bachelors in Sociology from Rugter's University, a Masters in Reading Specialization from Kean University, and is currently working towards obtaining a Masters in Education Leadership from the University of Delaware and a PhD in Teacher Education and Teacher Development from Montsinclair State University.