A big NCIS welcome to eight new members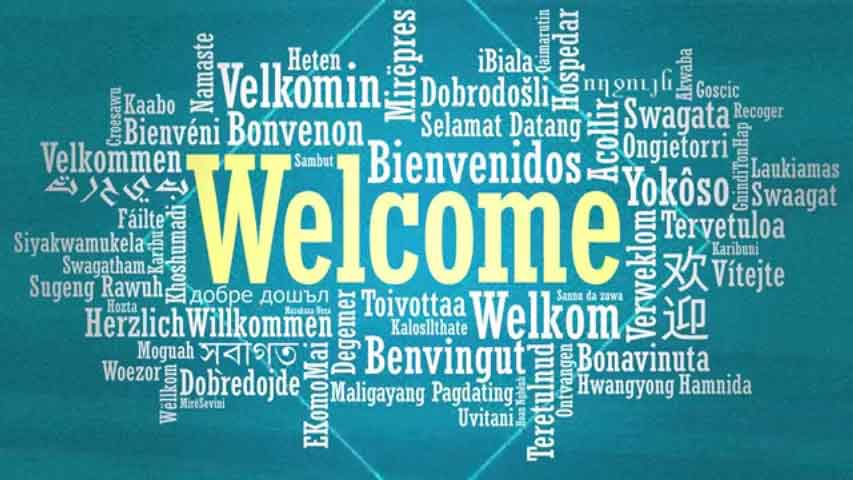 Elise Kammerer gained her Ph.D. from Cologne University (2016) with her thesis on "The Negotiation of Public and Private Space by the Philadelphia Female Anti-Slavery Society". She taught several courses at Cologne (2012-16) and served as Editor of the Historical Social Research journal. Dr Kammerer has published and presented widely on the Revolutionary, Antebellum and Colonial eras of American History, and in fact our President Amanda Haste had the pleasure of hearing her paper on "Education for Philadelphia's Early National Black Community: Sunday Schools at Mother Bethel AME Church" at the Ecclesiastical Historical Society's 2017 conference in Exeter, UK.
Muneera Salem-Murdock has a Ph.D. in Anthropology and an MA in English Literature, and has native fluency in English, Arabic, and Circassian, as well as excellent French. She has held key roles at USAID, including Acting Director of the Office of Women in Development, and at the World Bank. Dr. Salem-Murdock has extensive experience in Africa and the Middle East, and has lectured widely, worldwide, on a variety of topics. She is author of Arabs and Nubians in New Halfa: A Study of Settlement and Irrigation (University of Utah Press, 1989), co-author of Les Barrages de la Controverse: le cas de la Vallée du Fleuve Sénégal (Editions L'Harmattan, 1994), and editor of Anthropology and Development in North Africa and the Middle East (Westview Press, 1990),
Babatunde Sobanjo is a chartered accountant in both Nigeria and the UK, and as an Adjunct Instructor at Ivy Tech Community College, Valparaiso, IN (2010–2016) he has taught courses in Financial Accounting and Income Tax. Dr Sobanjo gained his Ph.D. in Public Policy and Administration from Walden University, Minneapolis, MN (2016) following an MBA in Accounting DeVry, Merrillville, IN (2010); he currently has several papers on contemporary participatory democracy and institutions either under review or in preparation.
James Porto is a visiting professor at the Ecole des Hautes Etudes en Santé Publique [School of Public Health] in Paris, France, and Project Developer and Founder of CommunityCAPS, Inc., a not-for-profit organization dedicated to helping cities implement their climate action plans. A true polymath, as well as earning his Ph.D. in Public Policy from the University of North Carolina, Chapel Hill (2000), Dr Porto has studied engineering, trained as an army and naval aviator, and is a French-English) translator.
Phillip Frank Reid specializes in maritime history, and his dissertation on " 'A Very Good Sailor': Merchant Ship Technology and the Development of the British Atlantic Empire, 1600-1800" earned him a Ph.D. with Distinction in History from Memorial University of Newfoundland (2017). Already published by several journals and learned societies, Dr Reid is currently working on a monograph entitled Sea Venture: The Merchant Ship in the British Atlantic, 1600-1800.
William H. Rowan is a mathematician (B.S., Stanford; Ph.D., U. C. Berkeley, 1992) with eleven published papers on mathematics, computer science, and medical imaging. His professional history includes stints as a research mathematician at the Department of Radiology, U.C. San Francisco; systems engineer with Gallup & Associates, Berkeley, CA; and lately mathematician and software engineer at Sports Dimension in Richmond, CA, where he created a computer system for handicapping horse races and placing bets.    
Hema Waghray has a Ph.D. in Sociology from the University of Hyderabad, India (2007), and  taught sociology as adjunct faculty at Sussex County Community College, Newton, NJ. She later studied contextual research and computer web development at Rutgers University, NJ.. Her experience spans advocacy (Manavi: a not-for-profit organization working to end all forms of violence against women); qualitative research, and civic tech exploring innovative technological problem solutions.  
Douglas Yau has over fifteen years' experience in life sciences, including eight years in Haematology and Oncology Medical Affairs. He holds a Ph.D. in Pharmacology from the University of Illinois at Chicago (2006) where he then held a postdoc fellowship before taking up a succession of medical research posts. He worked in the Education Department of the Museum of Science & Industry, has taught at the Liautaud Institute (U. Illinois at Chicago), and has been an invited lecturer at DePaul University where he also earned his MBA. His extensive publications include papers in biological sciences, medical affairs, and public health management.