Krystal Perez Mercado reports on her presentation in Thailand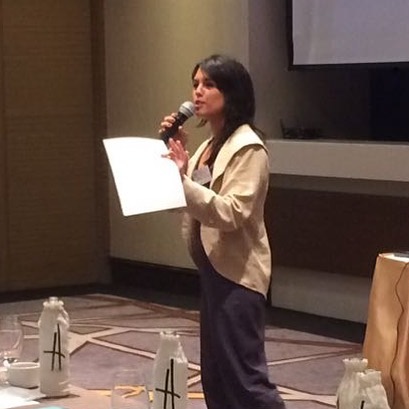 In early March Krystal N. Perez Mercado (Puerto Rico) presented a paper at the 8th Annual Women's Leadership and Empowerment  Conference in Bangkok, Thailand. Krystal presented her paper entitled: "A-sanarte (self-healing) Hatha Yoga Practice in conjunction with Group Therapy for Domestic Violence Victims in Mexico," on work supported by a generous Dorbrecht grant, administered through NCIS, which supports scholarship in the philosophy, history, or sociology of yoga.
Krystal reports that the conference "was an amazing experience. The presentation was excellent. I met women from all over the world and we are planning some research projects together. The research topic was received with very good comments and we are applying some ideas and comments to the work in progress of the article."