Karp Award Funds Full-Color Botanical Book Plates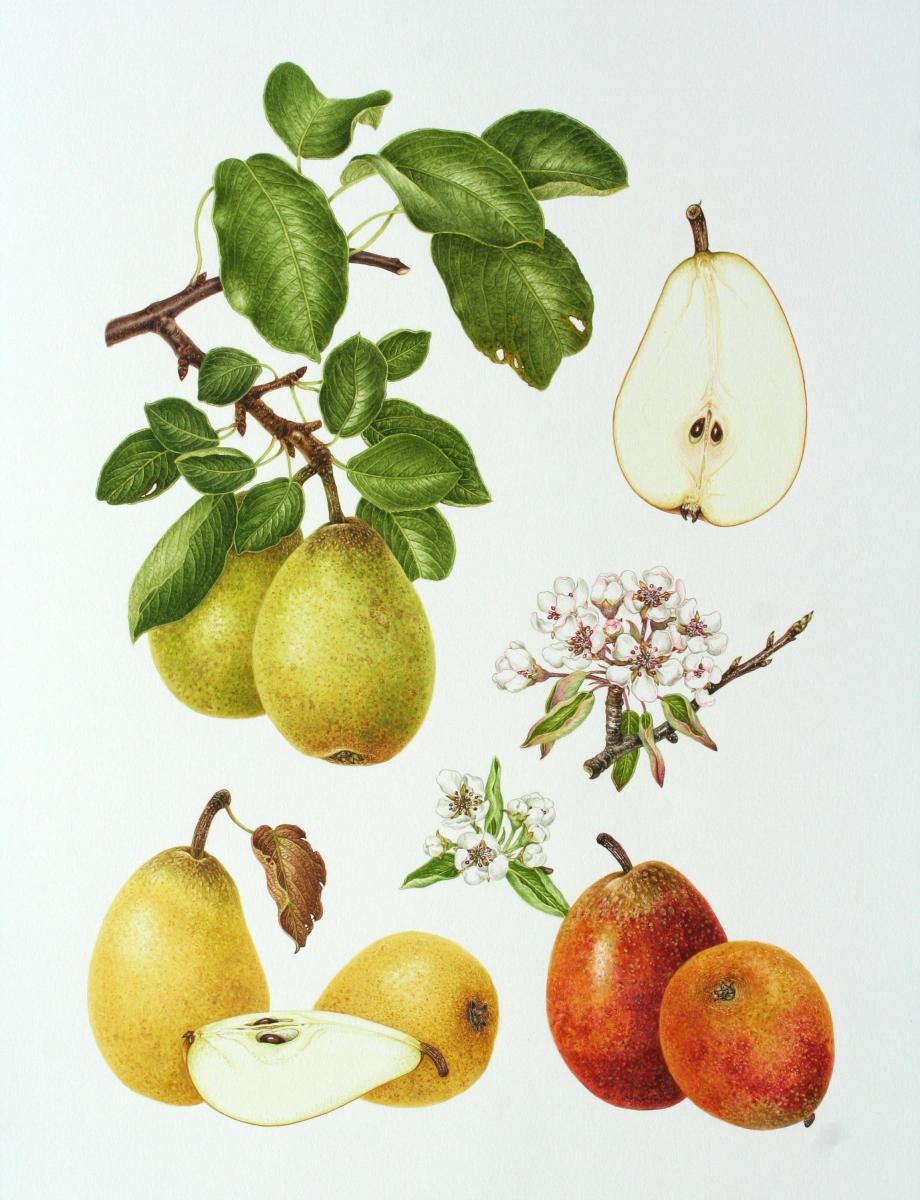 NCIS member Joan Morgan, recipient of the NCIS-administered David A Karp Philanthropic Fund award, utilized the grant to help fund the full-color reproduction of 40 water color paintings in her new book: The Book of Pears, the Definitive History and Guide to over 500 Varieties (Ebury Press/Penguin Random House, UK), published in collaboration with the Royal Horticultural Society and the Chelsea Green Publishing in October 2015. 
Elisabeth Dowle, a distinguished botanical artist internationally recognized for her work, created the paintings. Elisabeth also provided water colors for Dr. Morgan's previous book, The Book of Apples.
(Image depicts the Beurré Hardy and Red Beurré Hardy varieties).